Local Hero
𝐇𝐨𝐦𝐞𝐥𝐞𝐬𝐬 𝐏𝐫𝐨𝐣𝐞𝐜𝐭 𝐒𝐜𝐨𝐭𝐥𝐚𝐧𝐝
The charity of the month, Homeless Project Scotland, is a Homeless Charity in Scotland founded in October 2019, providing on average over 130,000 meals to the homeless & vulnerable each year!
To find out more about their full outreach support program, please follow @homelessprojectscotland & @Mealzo on Instagram and Facebook.
We Support Local Community by Partnering with Mealzo
2021 has been a difficult year for many families across Scotland. At Paprika Grill House, our number one mission is to help the community grow in many ways. Throughout December we have been working closely with Mealzo to support the less fortunate pairing up with charities in Airdrie, Glasgow and surrounding areas!
Now more than ever we're grateful for our loyal customers. It's because of you that we're willing to give back to our community. We would like anyone who can join our movement.
To find out more please follow @Mealzo on Instagram and Facebook.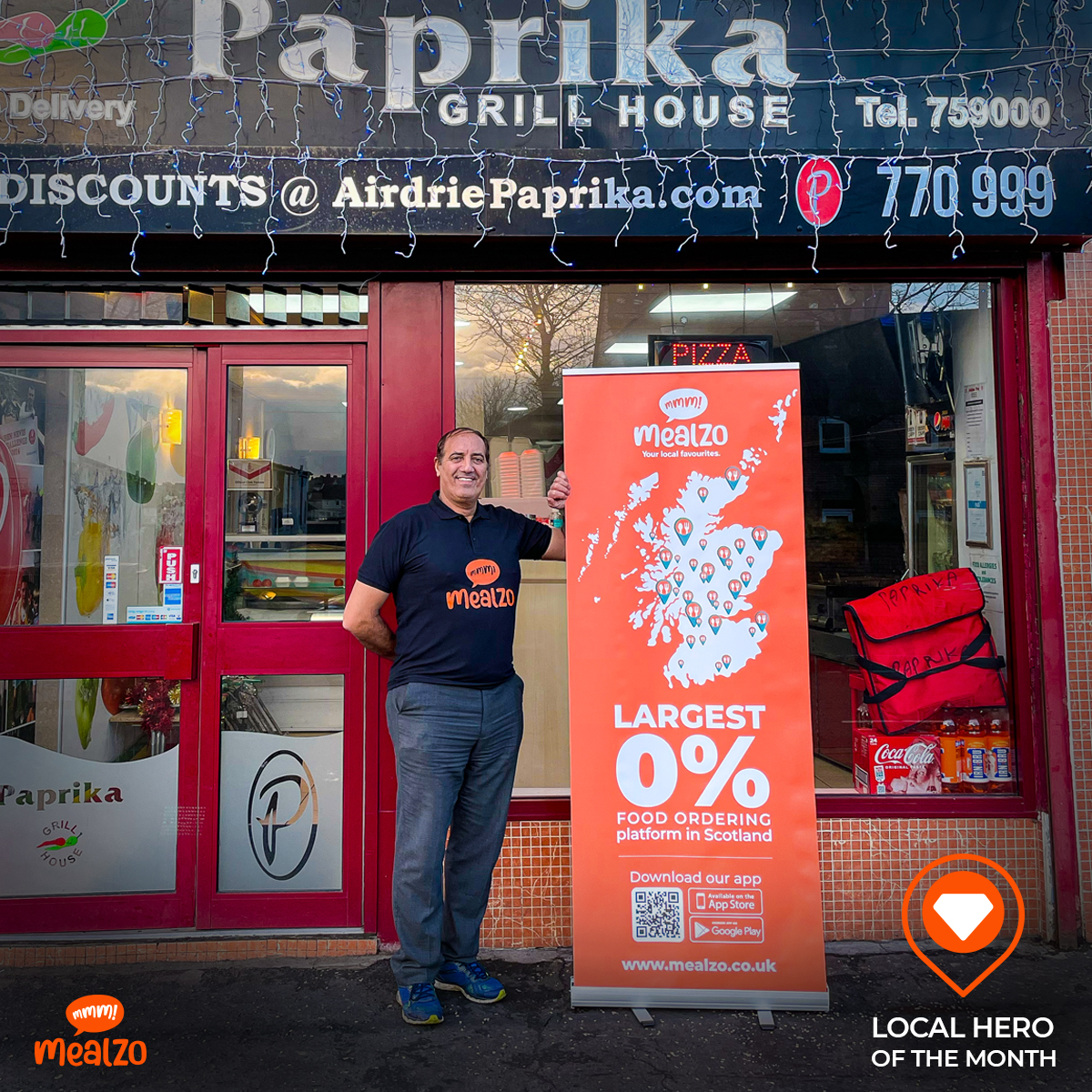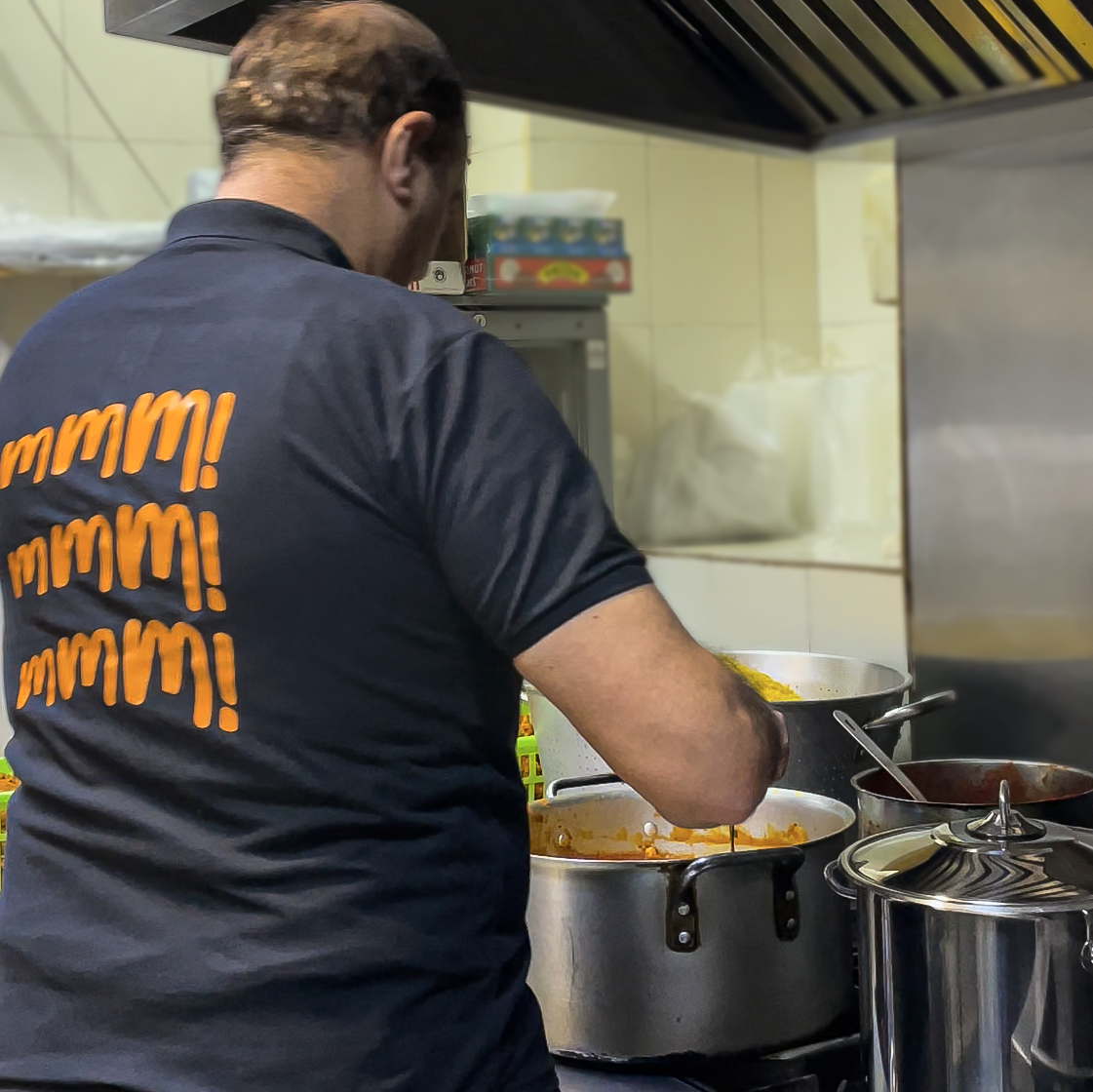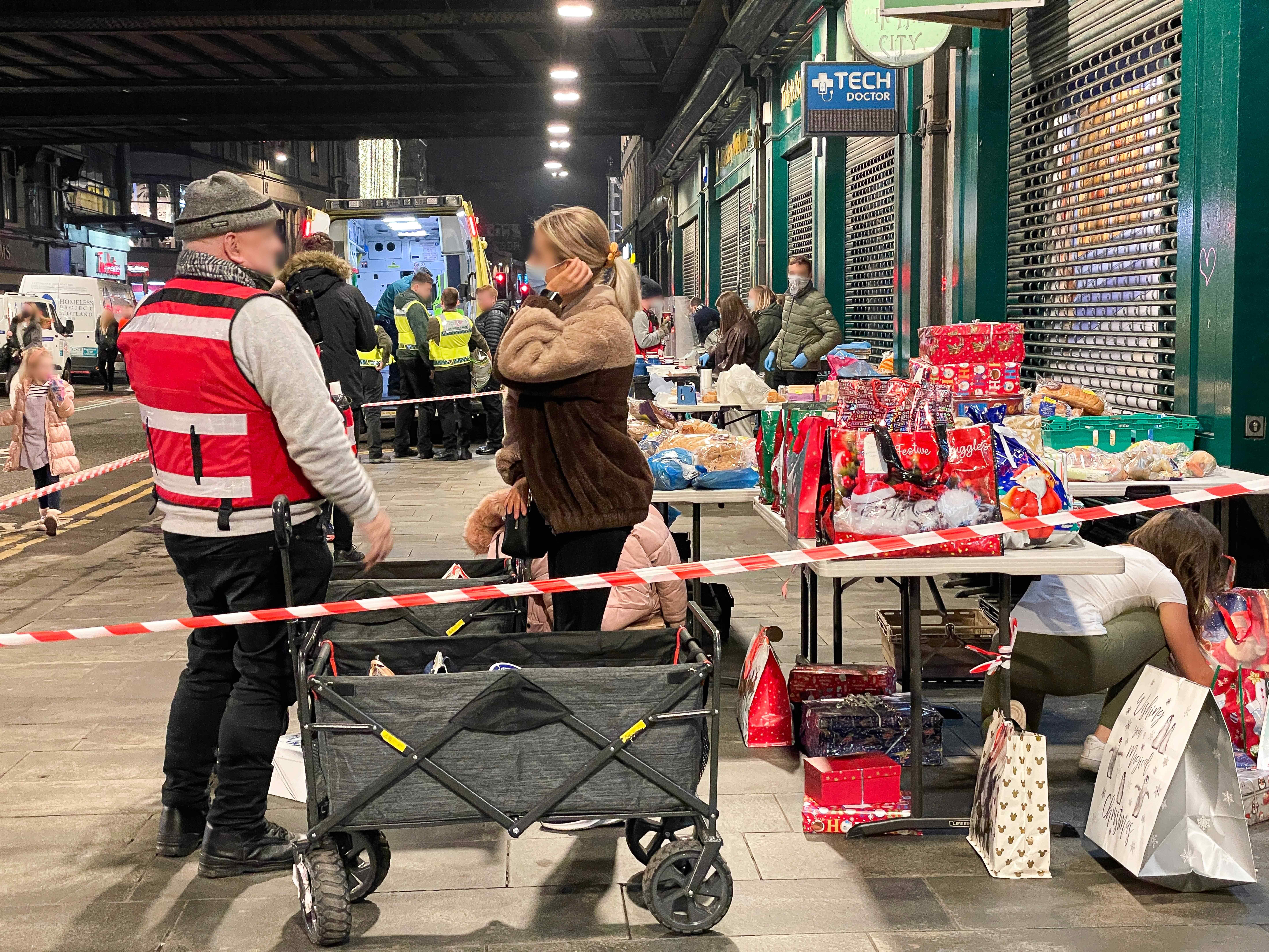 Putting Airdrie on the map
We're really chuffed to have received such great support from our valued customers because without you we wouldn't be able to invest in our local community. We're doing well on our social media too! We recently received an email from Google letting us know that one of our staff's creations, which was a pizza in the shape of a star, has been seen by 75,000 people online! It's great to see we're putting our wee town on the map, making sure Airdrie is well known around the world!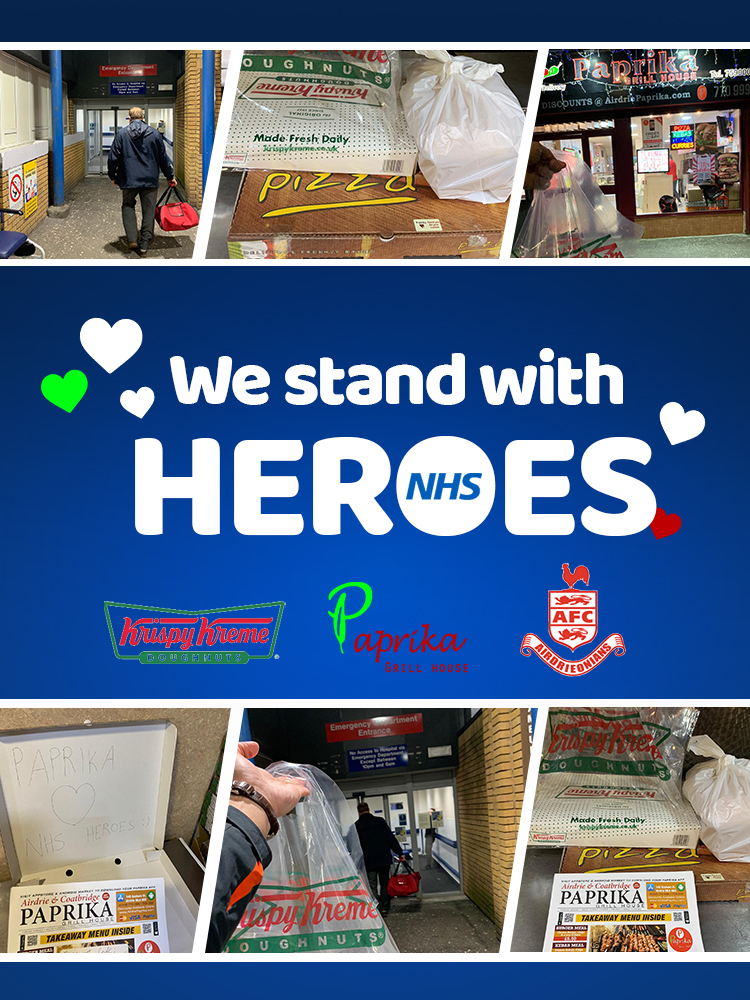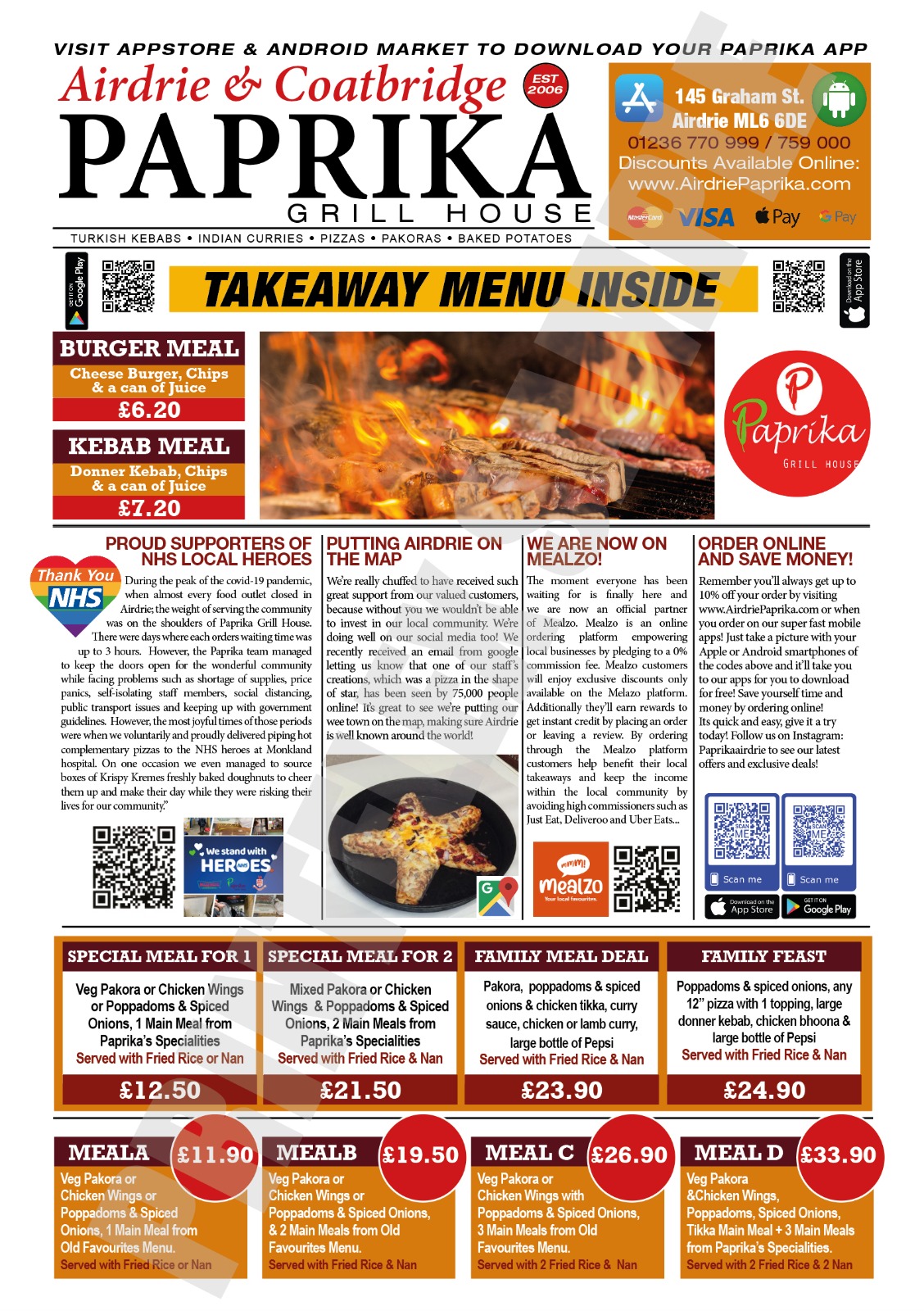 Proud Supporter of NHS Local Heroes
During the peak of the covid-19 pandemic, when almost every food outlet closed in Airdrie, the weight of serving the community was on the shoulders of Paprika Grill House. The Paprika team managed to keep the doors open for the wonderful community while facing problems such as shortage of supplies, price panics, self-isolating staff members, social distancing, public transport issues and keeping up with government guidelines. However, the most joyful times of those periods were when we voluntarily and proudly delivered piping hot complimentary pizzas to the NHS heroes of University Hospital Monklands. Once we even managed to source boxes of Krispy Kreme freshly baked doughnuts to cheer them up and make their day while they were risking their lives for our community.
Let's say thank you again to the Incredible Staff of the NHS who were on the front lines of the Nation's Battle Against the Coronavirus.
Thank you for all you do to keep us safe!
Proud Sponsor of Airdrieonians
In 2015, Airdrie business Paprika Grill House have put their heart and soul into a new sponsorship that will fund the purchase of the Diamonds' Academy Under-13s swish new Under Armour matchday kit.
The Head of Paprika's management said: "We're always looking to invest in our local community through sponsorships such as the one with Airdrieonians. The Club is at the heart of our community and we want to give back to our wonderful town. We are a family business and sponsoring The Diamonds is just one of our ways of ensuring that the next generation is confident, active and full of the life skills that football and sport can teach!
Click to read more about Paprika Grill House's recipe for success on:

https://www.airdriefc.com/1516news/271015/Paprika-Grill-House%27s-recipe-for-success
https://www.linkedin.com/pulse/power-behind-diamonds-tv-iain-king/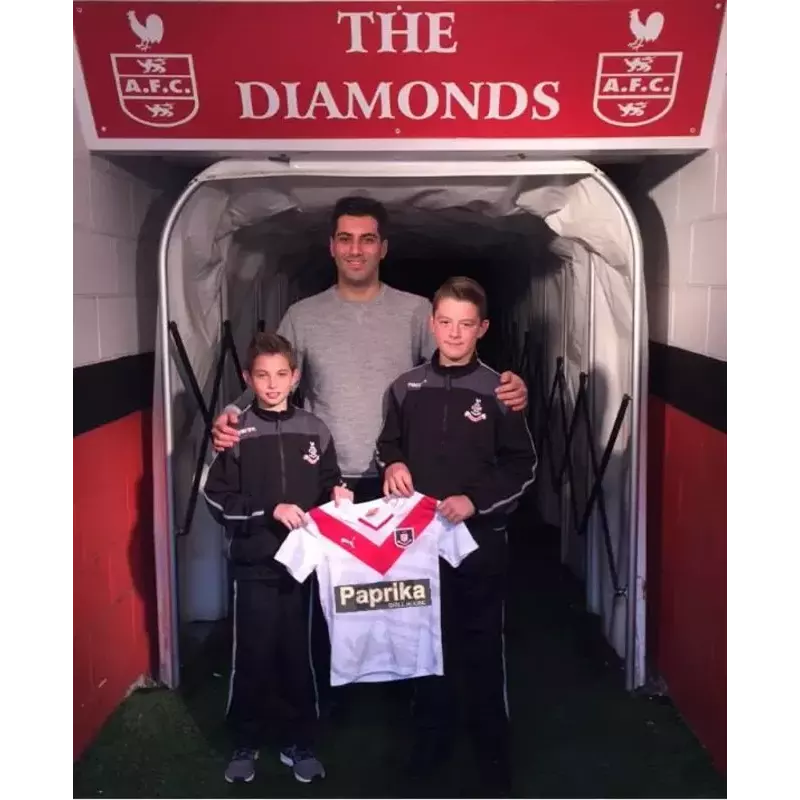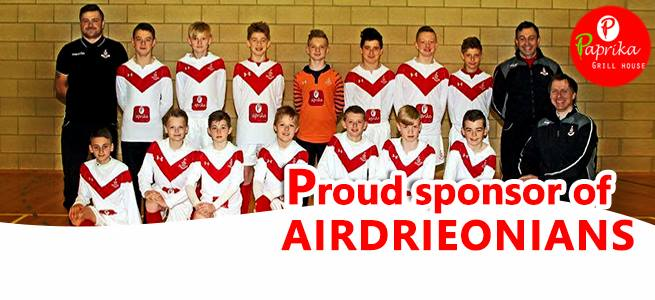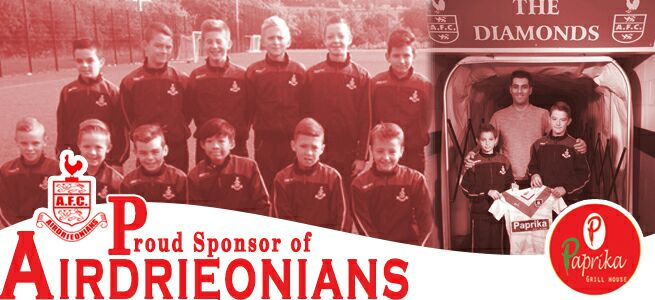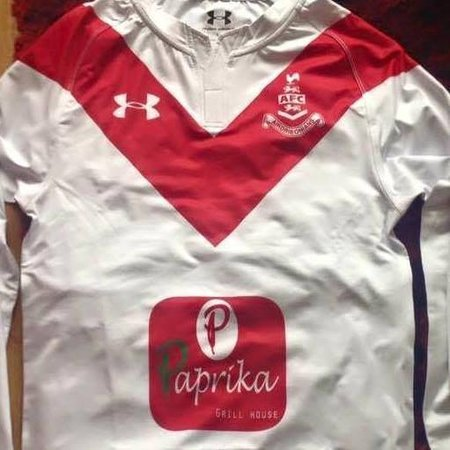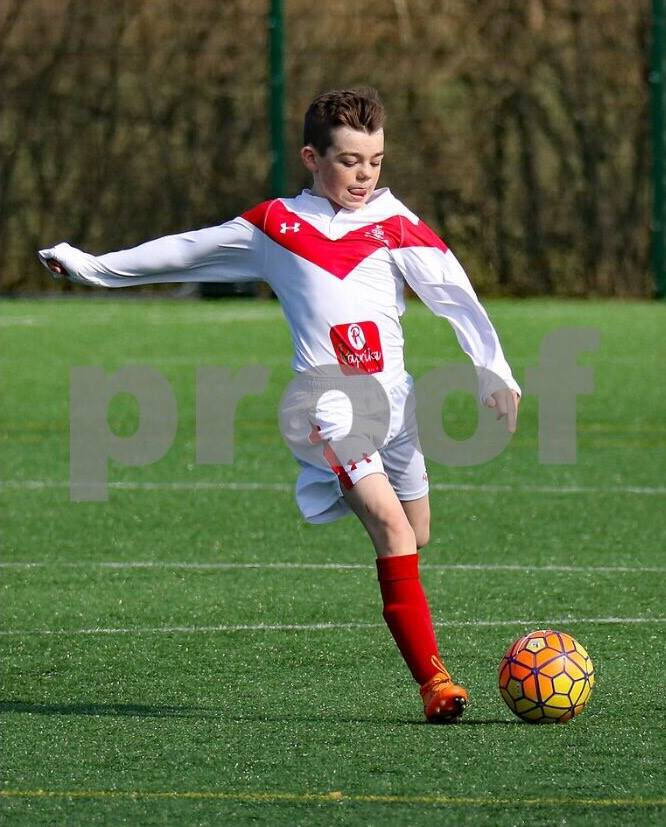 Ben Nevis Challenge 2014
Paprika Grill House is a Proud Supporter of St Andrew's Hospice.
Always a pioneer in supporting the Local Community, Paprika Grill House, in September 2014 teamed up with local charity St Andrew's Hospice, to raise funds for the "Trek Ben Nevis" charity event. Ben Nevis is the tallest mountain in the British Isles 1,345 meters!
This incredible challenge was supported by Paprika Grill House and undertaken by two of Paprika's generous patrons, Jennifer Anderson and Darren Robertson who are both students at Coatbridge College.